Embroidery Services Sydney
Rainbow Embroidery was established in 1990 and over the years has developed into one of Sydney's most reliable and respected embroider companies.
Rainbow Embroidery is a customer-focused company that will care for your embroidery needs.
Uniform Embroidery Sydney
We offer custom embroidery with no minimums at competitive prices and we employ highly-skilled designers to digitise your logo. Our client base includes world-leading brands, retail brands, and sports clubs, and media companies. Contact us for any custom embroidery, Sydney-based Rainbow Embroidery.
Corporate uniforms, company apparel, sports apparel, school uniforms, work wear, and safety are the core of our business. We embroider shirts, skirts, jackets, trousers, caps, hats, beanies, towels, and bags, along with many other items. We strive to make each garment or item look better than expected. We understand repeat business and that is why your satisfaction is paramount to us.
Rainbow Embroidery Sydney provides:
In-House Embroidery and Digitizing
Free evaluation of your logo
No Minimums
Fast turnaround
Excellent customer service
Competitive pricing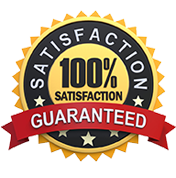 Great service from Sandy and the team. Always are helpful and get items back on team. Highly recommend.
Candy Goddard
11. June, 2018.
Worst customer service ever! We were a repeat customer for a long time, they lost our order, refused to acknowledge it, offered no credit on our next order or even an apology! Since then, I've found an embroiderer who is cheaper and offers free pick up and delivery. Think very hard before getting these people to do any work for you!
Thomas Clark-Otton
9. January, 2016.
Excellent service
WHERE TO FIND US
ADDRESS
14 Fitzroy St, Marrickville NSW 2204
EMAIL